Workshops held by Sjaellands Drageklub

Juni 2018
During the weekend 23. and 24. of June, Sjællands Drageklub had the pleasure to hold a workshop with the world famous kitebuilder Robert Brasington from Tasmania (Australia). On the workshop it was possible to build one of the three kite from Roberts workshop:
- Genki
- Gothic Delta (large)
- Wind Auger

All 3 models was build by the members of Sjællands Drageklub. Below you can see some of the finished models from the workshop.





April 2017
The 22. of April 2017 Sjaellands Drageklub held a kite workshop building a Kinnara kite.
The workshop was arranged by Michael Hedegaard who had handled everything from purchase to preparing all the individual pieces for the kite.
The Kinnara kite is a light wind kite, so light weight ripstop fabric and thin carbon fiber rods had been purchased.
As a new thing, special 3D printet fittings were used. They were printed in flexible plastic (ninjaflex).
Furthermore, one of the other club members (Rumle) had produced some other special fittings for the kite.





January 2014
The project for this workshop was a "Hamburger Sturmbox", which is a high wind kite that can handle most of the windy days.
The building instruction is made by a German kite club in Hamburg.
http://www.drachengruppe-hamburg.de/files/sturmbox.pdf





November 2013
For this workshop we have been inspired by the very skilled kite builder Karl Longbottom from England.
You can see all the nice designs from Karl here:   http://www.longbottom.org.uk/
We have desided to build the dowe kite which should be a project that easily can be build in one day.
It can be flown from a pole as a single dove or double.





January 2013
This time we are making a light wind "Magic Butterfly" kite that can flap with the wings.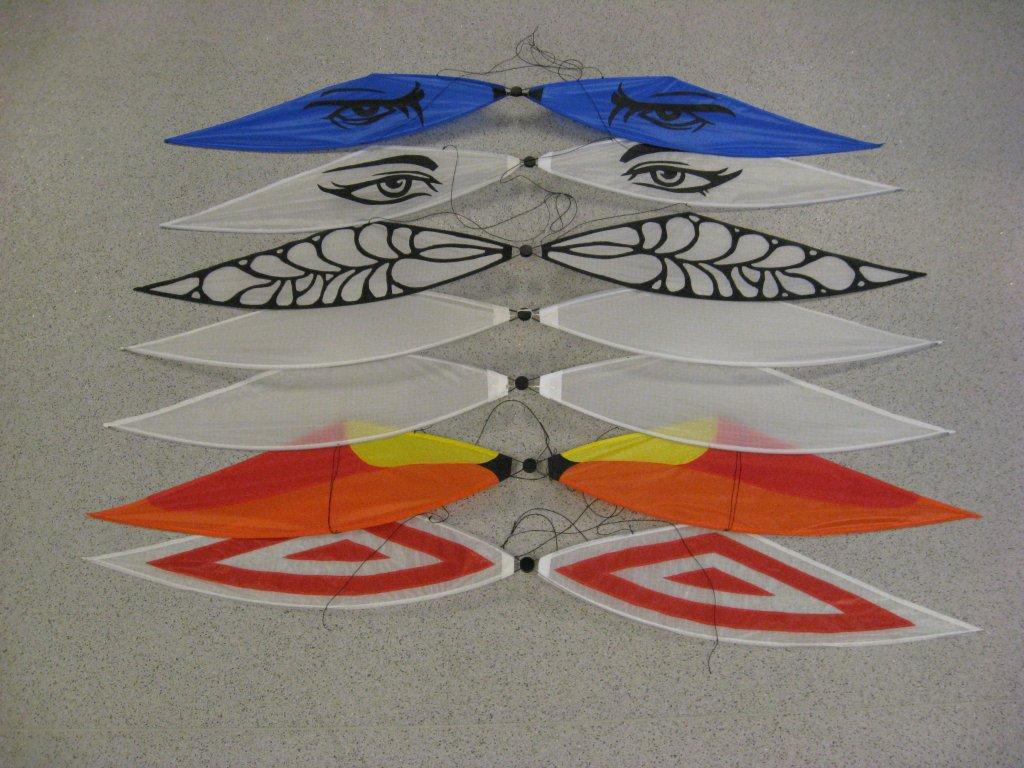 October 2012
The goal for this workshop is to build the patriotic Miss Dannebrog.
The workshop will be held by Michael Hedegaard.





Marts 2012
This time the workshop was held in Odense.
The project was a modified version of Ken McNeil' "Moon Kite".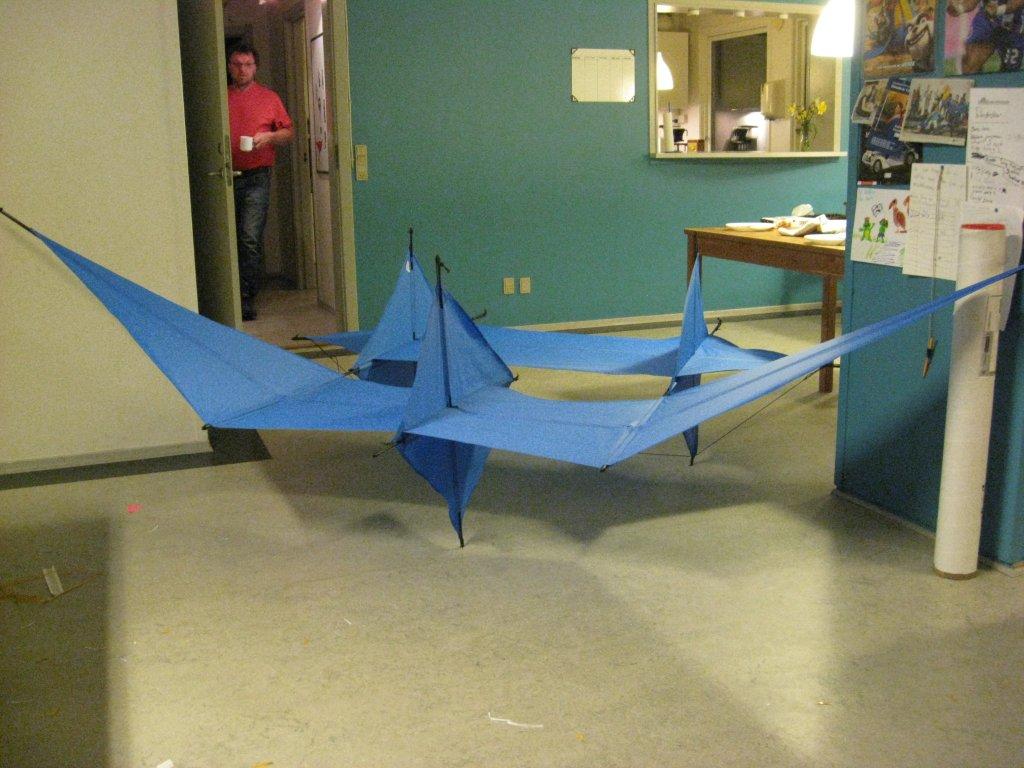 January 2012
The goal for this workshop is to build the beautiful 10 point double star.
The workshop will be held by Michael Hedegaard.





October 2011
The goal for this workshop is to build a Pijl.
The workshop will be held by Michael Hedegaard.





Marts 2011
Those who did not manage to finish their Marconi kite can work on them here.
This workshop will primarily be to make the Clownfish by Drachen Bernhard from Germany.
It can be made both small (180cm) and large (360cm).
Construction guidelines were published in the latest issue of Kite & Friends, and some members of Sjaellands Drageklub have already built the first fish and is ready to help the other members and other interested parties.
participating in the workshop, please send an email to This email address is being protected from spambots. You need JavaScript enabled to view it. and we will contact you.





January 2011
Sjaellands Drageklub invites all interested for our Spring workshop.
We start by building a Marconi kite on our first workshop in January. Those who will not finish continues on our next workshop on 26th February (the school is unfortunately closed in February due to winter).